August 21st-September 3rd
Develop practical skills and earn your PDC certification at Earth Mountain's 2017 Permaculture Design Course. You can also attend any day with topics of interest if you're not interested in certification.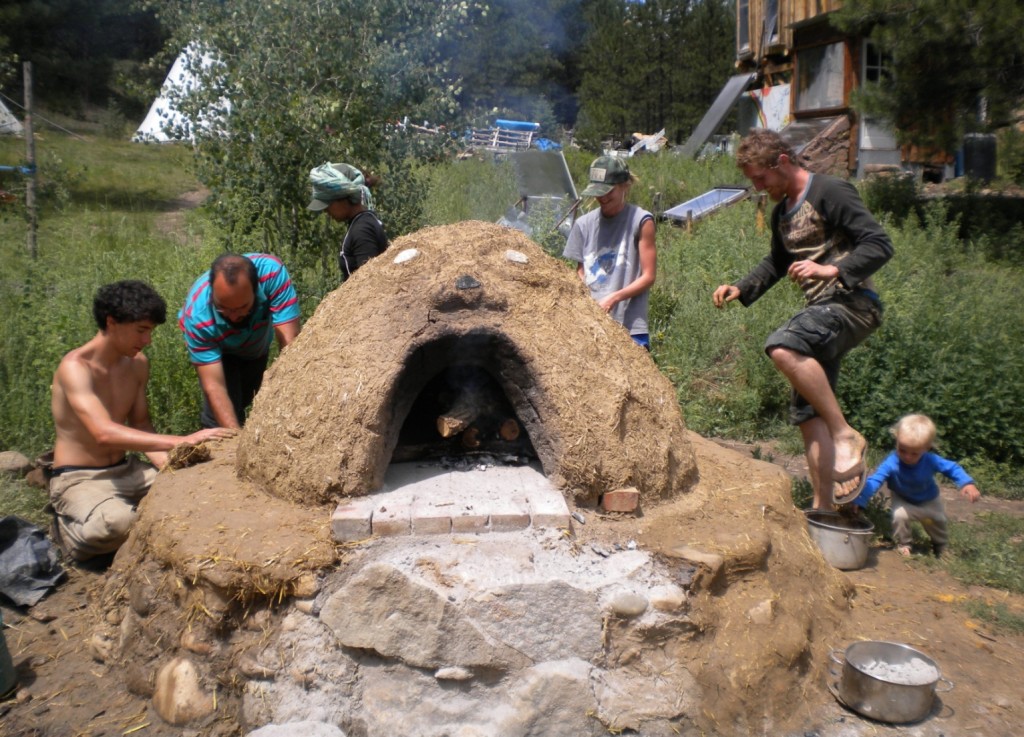 Earth Mountain Permaculture Design Course 2017
The Earth Mountain Permaculture Design Course is your opportunity to connect with knowledgeable instructors, permaculture activists, and experience 14 days on a genuine demonstration site in Southern Colorado. Live the permaculture lifestyle for 14 days in an ecologically diverse and culturally rich human habitat. Earth Mountain Education Farm has been stewarding the land and educating future generations for more than 15 years.
About the Course Curriculum
The 2017 PDC course can be considered a"permaculture skills" course.  Earth Mountain has a lot of great demonstrations of appropriate technology and opportunities for classic hands on learning opportunities such as greywater design and installation, natural building, check dams, guild planting etc.
The Permaculture Design Course is uses a PINA curriculum. This offers an in depth introduction to designing truly regenerative ecological systems and human habitats. It blends the sciences of ecology, agriculture, architecture, and landscape design to put human settlements on track to become more ecologically diverse and abundant than our current paradigm of development/settlement might lead us to imagine.
In this course you will learn the foundational elements, ethics, and principles that guide permaculture design and experience firsthand, a variety of applications. You will see how to conduct a sight analysis and how to identify opportunities in any system to catch and store energy and resources and turn it into products that meet the needs of the system.
Cost
PDC – $1200 with all meals and camping included

Yurt/tipi accommodations available for a fee

Daily – $150 with meals and one night camping included
Registration Form
There are currently a few spots left. Your registration will not be complete until ½ the cost of the program is paid through the PayPal BUY NOW button below.
Payment and Cancellations
Down payment of ½ the cost of the program is required to register. The remaining cost of the program is due at the program date. If for any reason you must cancel, ½ of the down payment will be refunded to you, ½ will be retained for administrative costs. Confirmation will be sent to you when we receive payment.
Some topics you can expect to be covered include:
The philosophy and history of the permaculture movement
Ecological Systems
Regenerative design strategies
Full loop waste systems
Food forest design and implementation
Fruit and vegetable production
Garden Farming and CSAs
Plant functions
Greenhouse operations
Composting
Natural Building
Alternative Energy
Patterns
Water harvesting
Pasture management
Residential permaculture
Food Preservation and Storage
Permaculture in the field of Landscape Design
Social Permaculture
Permaculture principles can be applied to business, education, garden farming, community building, and in technical fields such as engineering, architecture, and landscape design. The PDC is considered to be the backbone of permaculture education and is recognized throughout the world.
About the Instructors
Patrick Padden, a graduate of Colorado State University, studied natural systems building design in Namibia and urban food forest implementation in Johannesburg, South Africa (2007). Patrick received his design certificate from the International Permaculture Design Course in Harare, Zimbabwe in 2009 and is currently pursuing a Master's Degree in Integrative Eco-Social Design with Gaia University. After five seasons of producing naturally grown food for 80+ people at Sunrise Ranch, Patrick is currently living in Fort Collins and is a practicing permaculturalist, consultant, public speaker, and educator. Contact: ppadden@emnet.org or call him at 970-999-4306 paddenpermaculture.com
Joni Steiner, Executive Director and founder of Earth Mountain Education Farm, has been practicing Permaculture principles and educating since 2002. Joni has practical knowledge in cob, cordwood, strawbale, and log building, along with ecological building design principles.
Avery Ellis, a sustainability specialist and ecological designer, focuses on designing sustainable ecosystems that serve humanity through natural processes. He has a Masters degree in Ecological Design through SFIA and a BS in Biology & Sustainability through Stockton College. He is also a Certified Permaculture Designer and Teacher. His skills span into the far reaches of Permaculture, from natural building to soil science to from passing laws to alternative energy systems. He has been teaching Permaculture for the past 3 years at Sunrise Ranch.
Registration is limited, so register now!